WEDDINGS - CORPORATE - PROMS - LEISURE - BACHELOR - BACHELORETTE - TAILGATING - CASINOS - NIGHTCLUBS - CITY TOURS - CONCERTS - BIRTHDAYS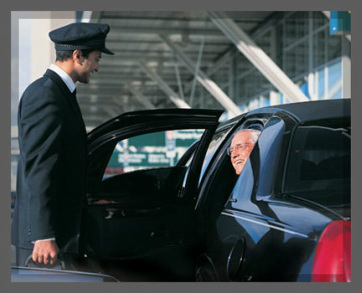 Professional Corporate Luxury Transportation
As Toronto's Corporate Transportation specialists, Excursion Limousines & Luxury Coaches will let you rest assured that every aspect of your transportation experience will be handled courteously and professionally. From our experienced team of reservationists available to take your calls 24 hours a day, seven days a week, to our large fleet of impeccably maintained sedans, super stretch limousines and executive coaches, to our staff of professional Executive Limousine chauffeurs, our Corporate Travel Service is committed to providing you with that special level of service you and your clients or guests deserve.

When it comes to business, the way you deal with your business partners counts for a lot which is why first impressions are so key. Why leave anything to chance? Ensure that your guests are comfortable and treated properly by having them picked up and driven by one of our professional Limo chauffeurs. We will treat you and your guests with unparalleled Corprate Limousine service because our limousine company is built on customer service, reliability and word of mouth. Whether our clients desire to carpool several people to work, rest while coming from the office or airport, or perform active work. Excursion Limousines & Luxury Coaches will accommodate and offer a vehicle, which is the best suited.

With our limousine rental service, we bring our VIPs to business meetings, road shows, trade conferences, corporate events, as well as punctual airport drop-off, pick-up and transfer with the utmost quality and discretion. Our affordable town car services are the perfect solution for airport transfer and small group activities, and of course we also have our fleet of luxury limos - in a variety of sizes - for all your special events. Excursion Limousines & Luxury Coaches provides busy business travelers a reliable, private, comfortable and stress-free environment to get them where they need to be.

Excursion Limousines & Luxury Coaches understands the business travelers needs to get to their destinations in a efficient, timely and comfortable manner that is why we provide a number of different vehicles designed to meet their requirements. For the individual executives choose one of our luxury sedans or SUV's and for the larger groups one of our stretch lincoln's or stretch SUV's.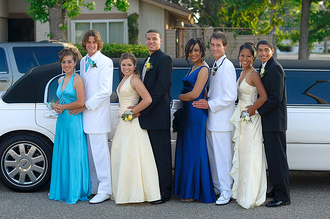 Prom Limousines
We understand that your prom is certainly a memory to be cherished. Excursion Limousines is committed to turning your entire night into a wonderful experience and create a lasting memory for a lifetime. To ensure a fantastic experience our office is very accessible and our fleet managers are always available. Excursion Limousines & Luxury Coaches prom and homecoming packages have been making students and parents alike happy for years. With a choice of our limousine sizes running from 1 to 3 passenger Sedans, 6 to 10 passenger stretch limousines, 12 to 14 passenger SUV Limousines or even one of our 24 to 50 passenger Luxury coaches we can accommodate any size party.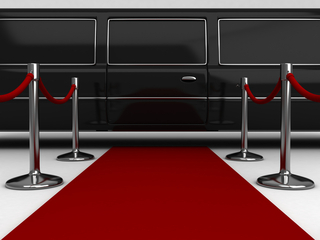 Night Club Limousines
Have you ever tried going out to a Club, only to be disappointed by the burden of trying to park or having to volunteer to be the designated driver? Let Excursion Limousines & Luxury Coaches take the worries out of your hands so you can enjoy your event. We offer luxurious sedans, white or black stretch limousines, SUV limousines and Luxury coaches for your comfort. We believe there is no higher joy than to provide a safe and comfortable environment for all of our guests. Everyone at Excursion Limousines & Luxury Coaches is committed to ensuring that every detail of your Club Limo experience is perfect. Twenty four hours a day, 365 days a year; our Night Out Limousine Services is here for you.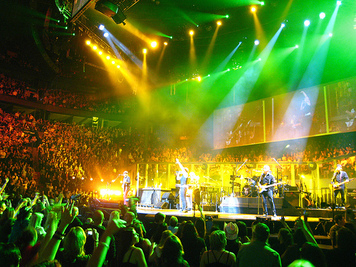 Concert Limos
Looking for a convenient and stylish way to see your favorite band? Why not do what the band members do and arrive in style? Let Excursion Limousines, Toronto's premier Concert limousine service take care of you and your guests from start to finish. Our Concert Limo chauffeurs are trained to get you in and out safely and quickly. Enjoy the festive atmosphere inside one of our stretched limos or luxury coaches on your way to and from the venue with your favorite drinks. Our limos arrive stocked with complimentary assortment of soft drinks, bottled water, and of course plenty of ice to mix your favorite drinks.

Birthday Limousines
Are you planning a birthday party for your friends, family, or loved ones? Should you have your birthday party at a unique location or at your home? Wherever you are going, our chauffeurs and staff at Excursion Limousines & Luxury Coaches want to be the ones to get you to your party. Your birthday is a big event in your life and what better way to celebrate than with your family and friends? Whether you want to take your friends and family out to celebrate with you or whether you want to suprise that special someone, Excursion limousines should be your first and last stop for all of your transportation needs. You can arrange for the New Jersey Birthday limo to pick you up and take you to your event or pick you up from your event afterwards. Be sure to speak to one of our staff so we can better cater to all of your requests to make your night as special as possible.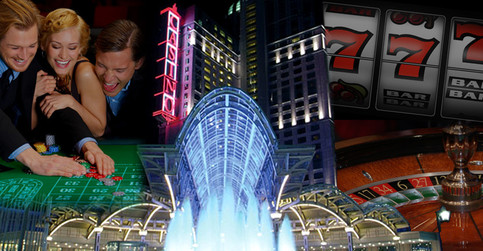 Casino Limousines
Going to the casino? We can provide Casino transportation for yourself or your group so that you get there safely and in style. Take a car or take a bus. With Excursion Limousines & Luxury Coaches, enjoying the ride will not be a gamble! Ask about our casino transportation specials in our limousines stretch SUV's and Luxury coaches.

It is our chauffeurs job to intimately know the areas casinos and fun spots. Excursion Limousines provides individual and group transportation to Casinos all over the province. The local favorites are the Niagara Fallsview Casino Resort, Casino RAMA, Caesars Palace Windsor, Seneca Niagara Casino. You can schedule anything from a half-day stay to a multi-day overnight stay, fully customized to your individual desires.

Our experienced and professional chauffeurs provide "concierge on wheels" services, with advice on where to dine, or where to shop when on the casino grounds.With all the risks of drinking and driving your decision to use a limousine service is a responsible and indispensable one. So sit back and enjoy in one of our new luxurious limos. You will travel in comfort and safety to and from the casino - allowing you to enjoy your visit or stay. It's all about having fun and winning big.

Enjoy a smooth and competitively priced transfer to (and from) the casino in chauffeured comfort. With our fixed-price transfers you also avoid extra charges due to tolls or traffic jams, for example. You and a group of your friends will travel like a high roller with round-trip casino transportation in our SUV stretch limousine. Relax, enjoy VIP treatment and leave the driving to us.

An evening at the casino calls for luxury all the way and there is no finer and safer way to travel than in one of our new Limousines. You will feel wonderful and satisfied on your casino trip. Our Casino limos make frequent trips to all of the major casinos in the Golden Horseshoe. We cater to individuals, couples and large groups. Sit back and enjoy being treated like a VIP in one of our luxurious limousines or Luxury coaches.
(905) 893-7295
info@excursionlimousines.ca
WEDDINGS - CORPORATE - PROMS - LEISURE - BACHELOR - BACHELORETTE - TAILGATING - CASINOS - NIGHTCLUBS - CITY TOURS - CONCERTS - BIRTHDAYS